FauxReveur - Chill Set LV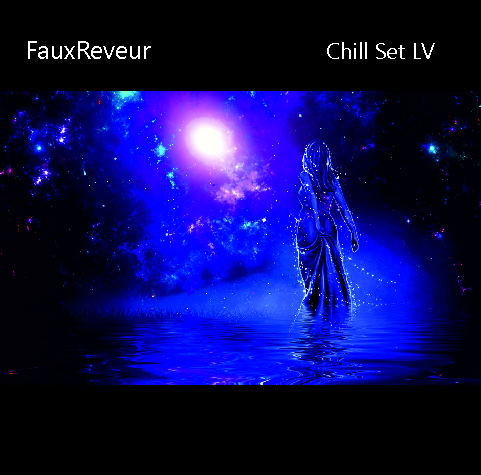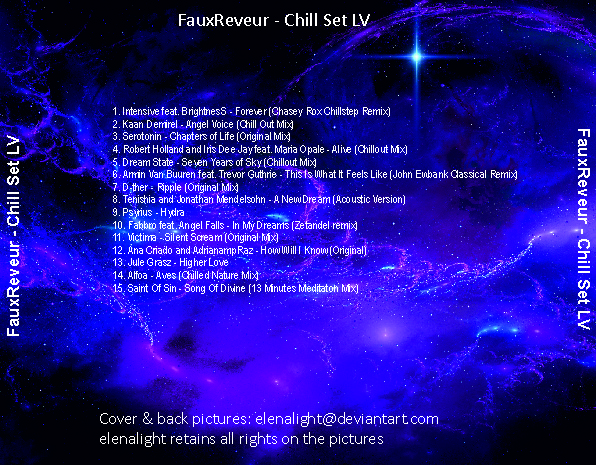 Chillout - ambient
Length: 80:29
mp3 encoding: 320 kbbs

1. Intensive feat. BrightnesS - Forever (Chasey Rox Chillstep Remix)
2. Kaan Demirel - Angel Voice (Chill Out Mix)
3. Serotonin - Chapters of Life (Original Mix)
4. Robert Holland and Iris Dee Jay feat. Maria Opale - Alive (Chillout Mix)
5. Dream State - Seven Years of Sky (Chillout Mix)
6. Armin Van Buuren feat. Trevor Guthrie - This Is What It Feels Like (John Ewbank Classical Remix)
7. D-ther - Ripple (Original Mix)
8. Tenishia and Jonathan Mendelsohn - A New Dream (Acoustic Version)
9. Psyrius - Hydra
10. Fabbro feat. Angel Falls - In My Dreams (Zetandel remix)
11. Victima - Silent Scream (Original Mix)
12. Ana Criado and AdrianampRaz - How Will I Know (Original)
13. Jule Grasz - Higher Love
14. Alfoa - Aves (Chilled Nature Mix)
15. Saint Of Sin - Song Of Divine (13 Minutes Meditaton Mix)


Availaible on https://www.mixcloud.com/MichelSchlegel/fauxreveur-chill-set-lv/


Direct link to the mp3 file :
http://sound.offlinemode.org/~fauxreveur/mixes/Chill%20Set%2055/FauxReveur_-_Chill_Set_55.mp3

direct link to the repository folder:
http://sound.offlinemode.org/~fauxreveur/mixes/Chill%20Set%2055/

http://fauxreveur.offlinemode.org/mixes/


***

Cover picture by elenalight @ Deviantart

https://elenalight.deviantart.com/

elenalight retains all rights on the pictures

Enjoy!